Affleck Greene McMurtry LLP represents clients in some of the most high profile and complex litigation in Canada. We can handle any case.
Excellence in Litigation
and Competition Law


Our clients are well represented.

We act for national and international financial institutions, investment houses, construction companies, manufacturers and insurance companies, large businesses and small, in Canada, the U.S. and overseas.

We focus on our clients' goals and work towards achieving those goals in the most cost-effective manner. While outcomes may usually be reached through negotiation, we pride ourselves on our experience and skills in the courtroom.
Proud Sponsor of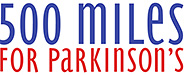 .
Affleck Greene McMurtry LLP
365 Bay Street, Suite 200 · Toronto, Canada
416 360 2800 ·

By using this site you agree to our terms of use. Contacting us by email does not mean that the firm is acting for the person(s) who sent us an email. Person(s) do not become clients unless and until the firm agrees to act for the person and that representation will be confirmed in a retainer agreement or retainer letter, in accordance with our usual policies. Unless you are an existing client, no information provided to us in an email will be considered confidential and that information should not be sent without prior agreement.